The Thomas-Hines Educational Training Center (THE Training Center) is a tax-exempt not-for-profit organization that trains individuals in the field of technology and will soon add GED Preparation. This training provides the tools needed to become competitive in the job market and is provided for youths and young adults who are at-risk, individuals with prior convictions and the economically disadvantaged who have not received job readiness skills.

The primary objective of THE Training Center is to provide marketable job skills specifically in the area of Computer Aided Drafting and Microsoft Office.

Project Training Wheels, a new initiative to be implemented by THE Training Center will provide in-house training to organizations in Huntsville and the Madison County area. The individual site (host) will decide on which courses they would like to be taught at their facility based on our current course offerings.

Project ASSIST (Advancing Student Success with Internet Sources and Technology) is a twofold program providing computers, internet and assistance with the students' learning needs outside of our general programming.

Due to the number of individuals who reserves seats for training but fail to attend, a $25 registration fee will be collected during orientation two weeks prior to the first day of class. A seat will not be reserved until registration fee is received.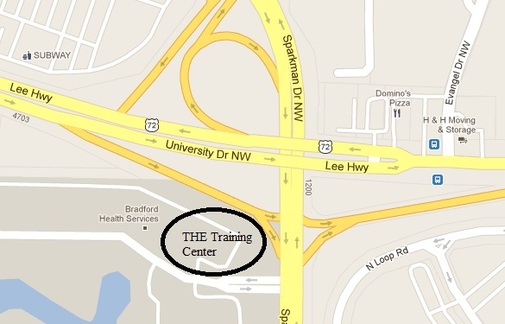 555 Sparkman Drive, Suite 1602-F | Huntsville, AL 35816 | Phone: 256.890.1145
P. O. Box 17256 | Huntsville, AL 35810
info@thetrainingcenter-bhm.org